Why you should use a double ended dog lead
Double Ended Leads for dogs
Are you looking for a versatile lead for your dog? 
We explore the benefits of using a double ended dog lead, and how it can transform your walks with your dog. 
What is a double ended dog lead? 
Before we cover why you should consider buying a double ended dog lead for your dog, let's discuss what it actually is. A double ended dog lead, also know as a training lead, or double clip lead, is a leash designed with a clip at either end. 
These leads are unique as they can be attached to two points on your dog, used as a hands free lead, or used as a standard clip lead. 
The main advantages of these leads 
The main advantage of using a double ended dog lead is the enhanced control it can provide. With the choice of attaching to your dog's collar, harness or both, you can guide and train your dog more effectively and clearly. 
Whether you need your dog close, or you're in an area where you want to give them more freedom to explore - these leads can offer it all! Once you own a lead this versatile, you'll wonder why you didn't make the switch sooner. Say hello to more enjoyable walks with your dogs, where you get the best of both worlds in one, easy to use leash. 
Also known as a training lead, these leashes can be an invaluable tool in your training arsenal. 
Whether you're teaching loose lead walking, or general leash manners, or slowly building up recall - the versatility of this leash means you can pretty much tailor it to your dog's training leads. You'll feel more confident, and everything will fall into place with reinforcing those positive experiences with your pup. 
Our Double ended training leads might be what you need!
Key features of our leads
All of our biothane dog leads are waterproof and wipe clean. If you've not heard of biothane before - in short - it's a strong and durable waterproof webbing. 
Our double ended dog leads come with three attachment points as standard, allowing you to use the leash for multiple different purposes. You can even add an extra attachment to your leash. 
Complete with two clips (one at either end of the lead), you can create the leash you and your dog need for your walk. 
And most importantly, all of our leads are customisable with your choice of colours and hardware, and available in a range of different widths suitable for all dog breeds. You can truly create a lead that matches your dog's personality, or one that matches your style - the possibilities are (almost) endless. 
Shop our leads 
Using a double ended dog lead can make your walking experience a breeze! These versatile leads are a valuable investment for any dog owner. Say goodbye to frustrating walks and enjoy stress-free outings with your canine companion. 
Upgrade your dog gear today and experience the difference a double ended dog lead can make to your life. 
Browse our range of dog training leads to find the perfect lead for your dogs training needs.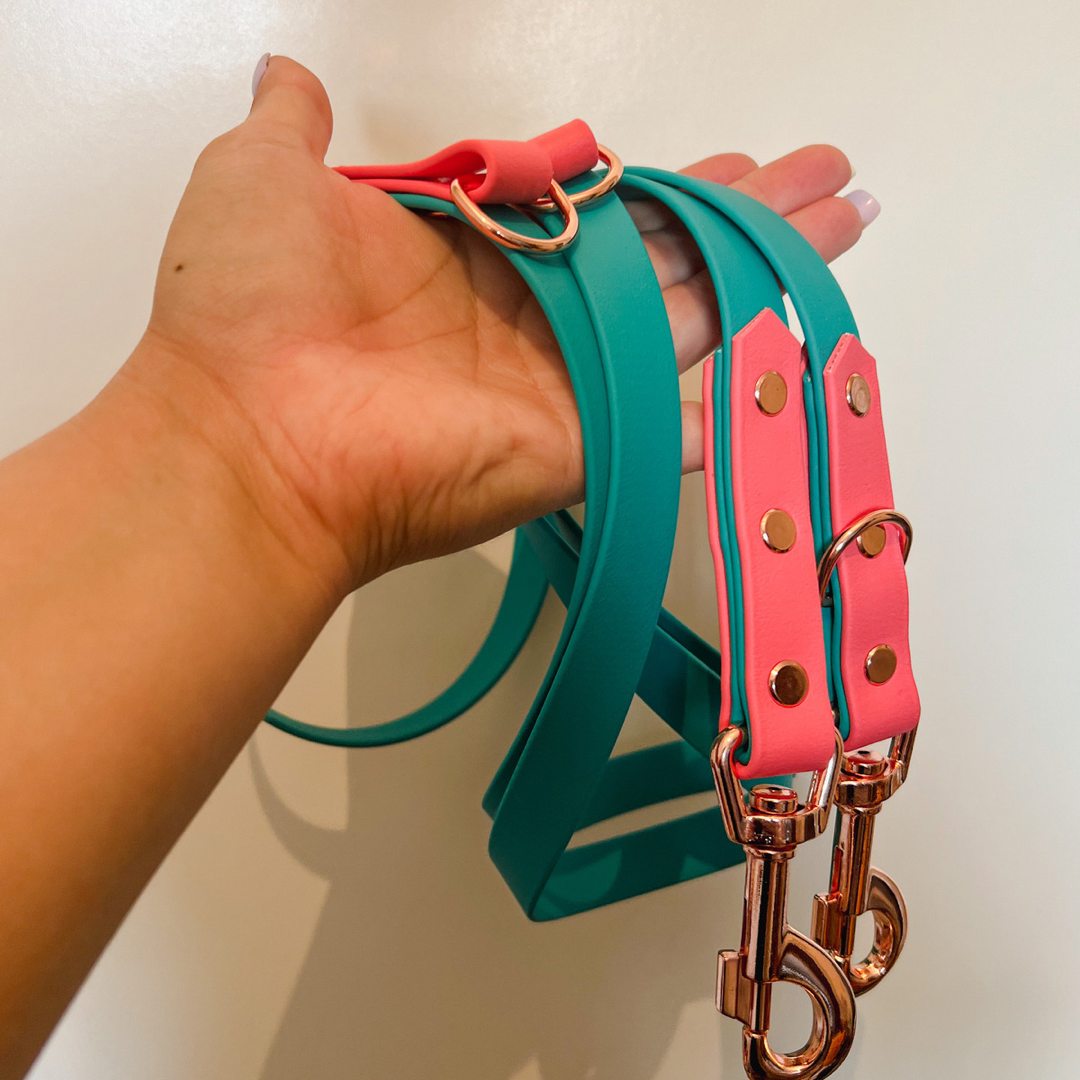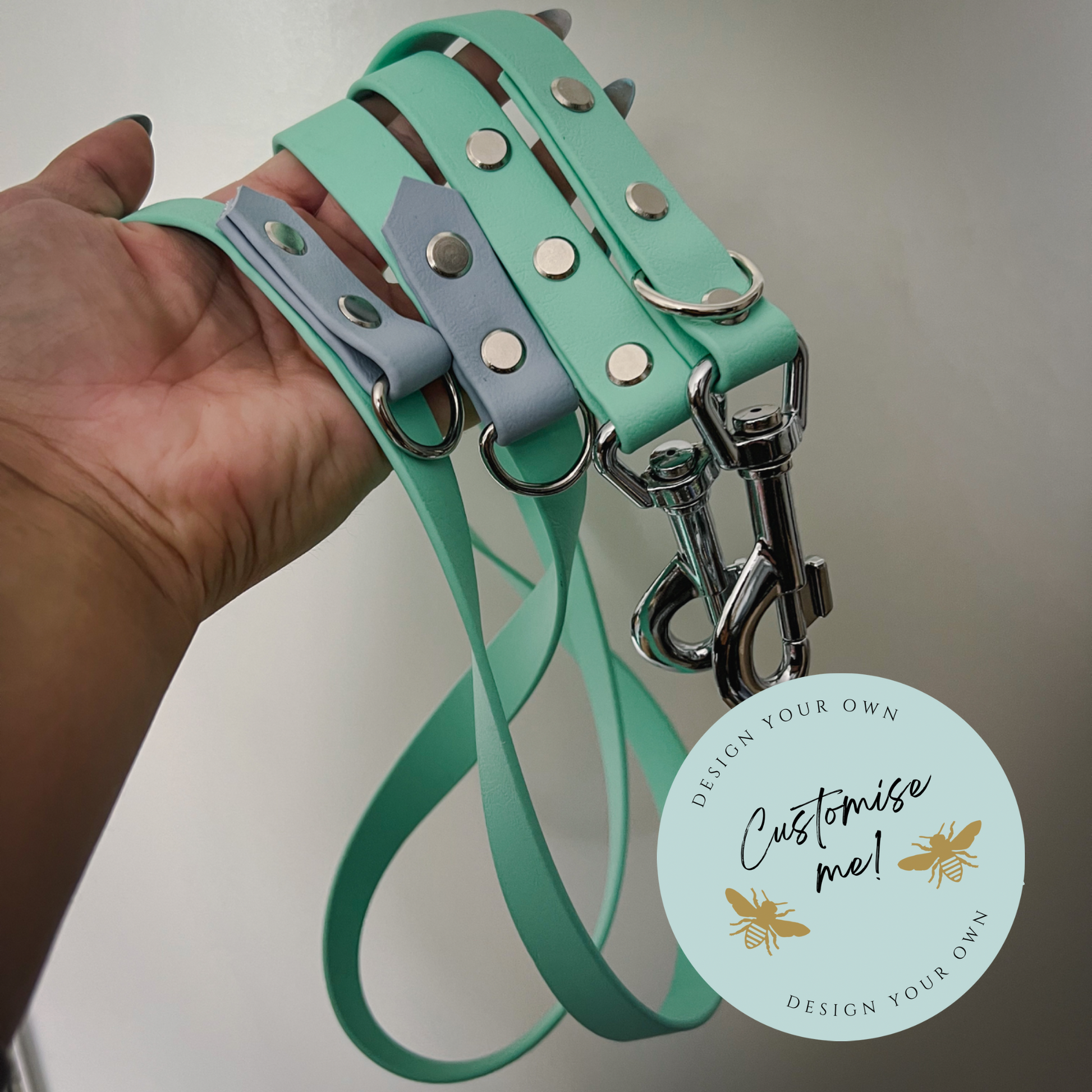 Custom Biothane Dog Training Lead
Regular price
Sale price
$41.00 USD
Unit price
per
Sale
Sold out
Share
View full details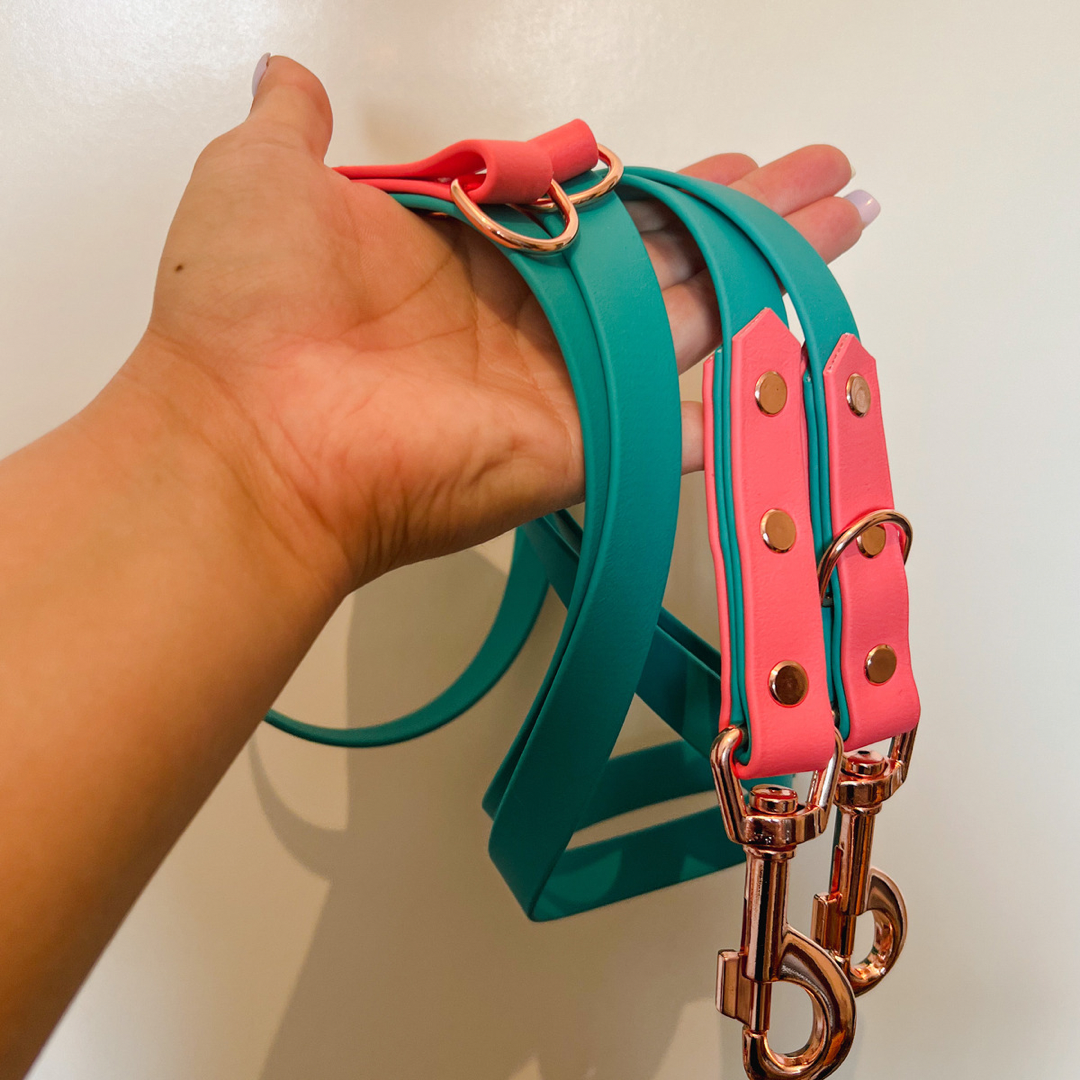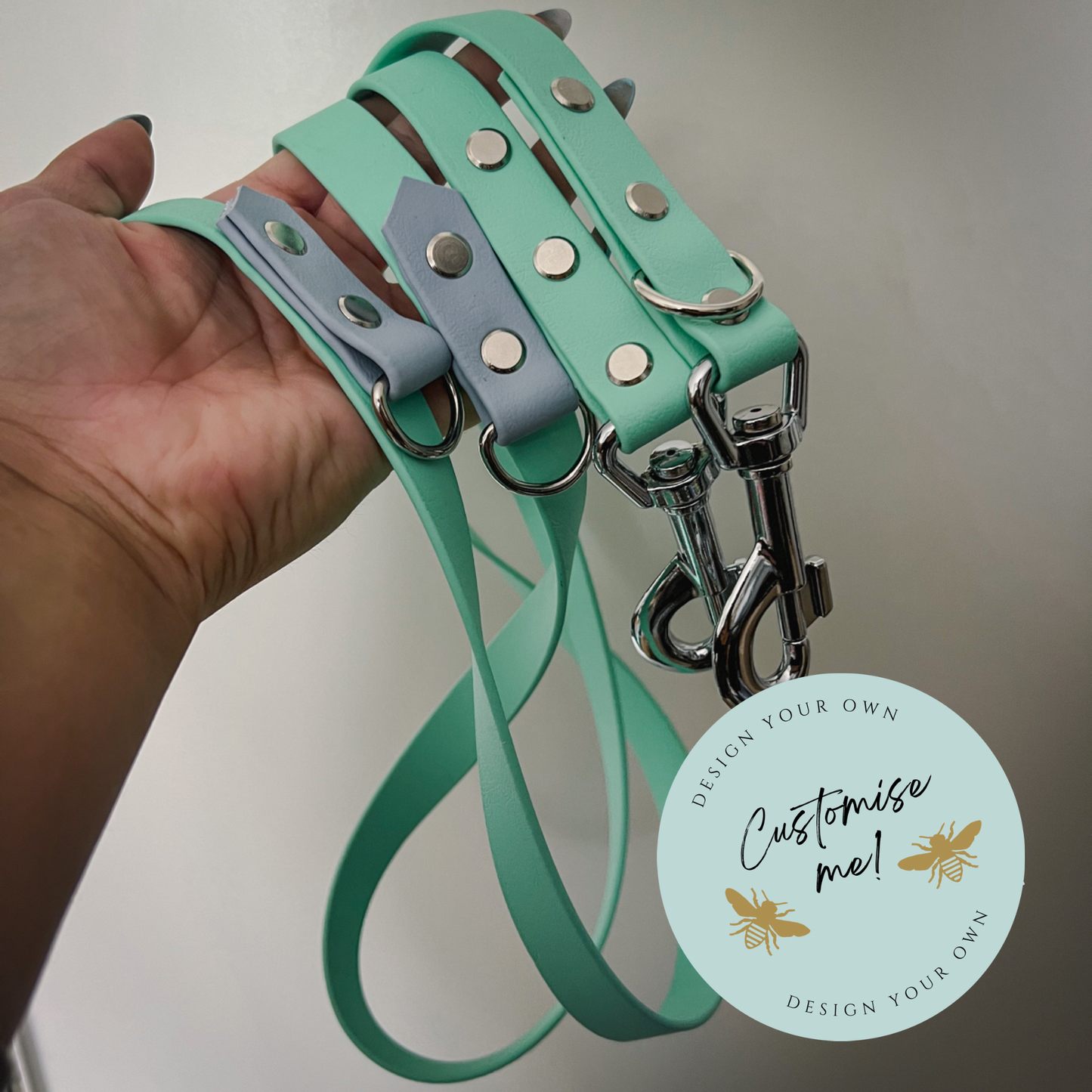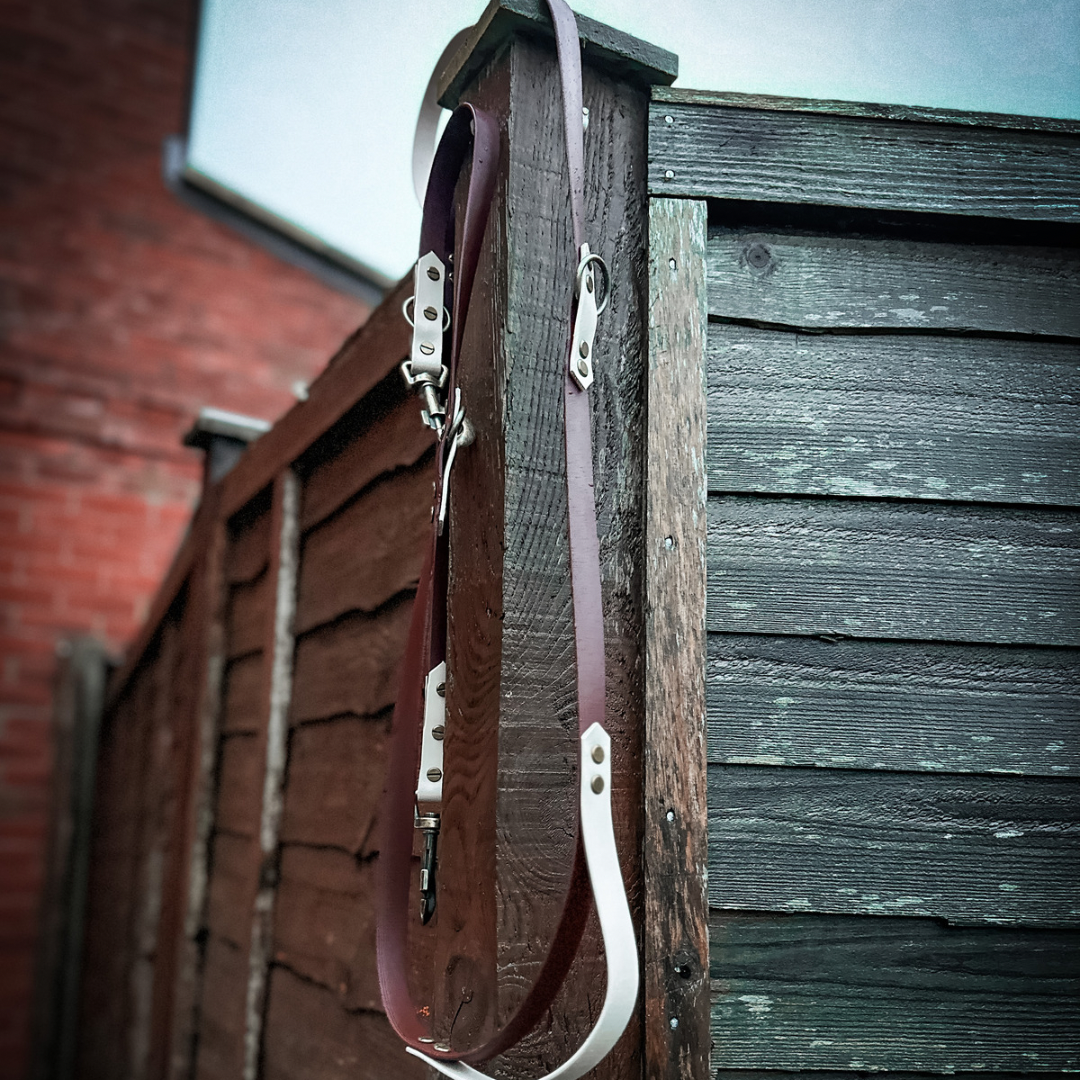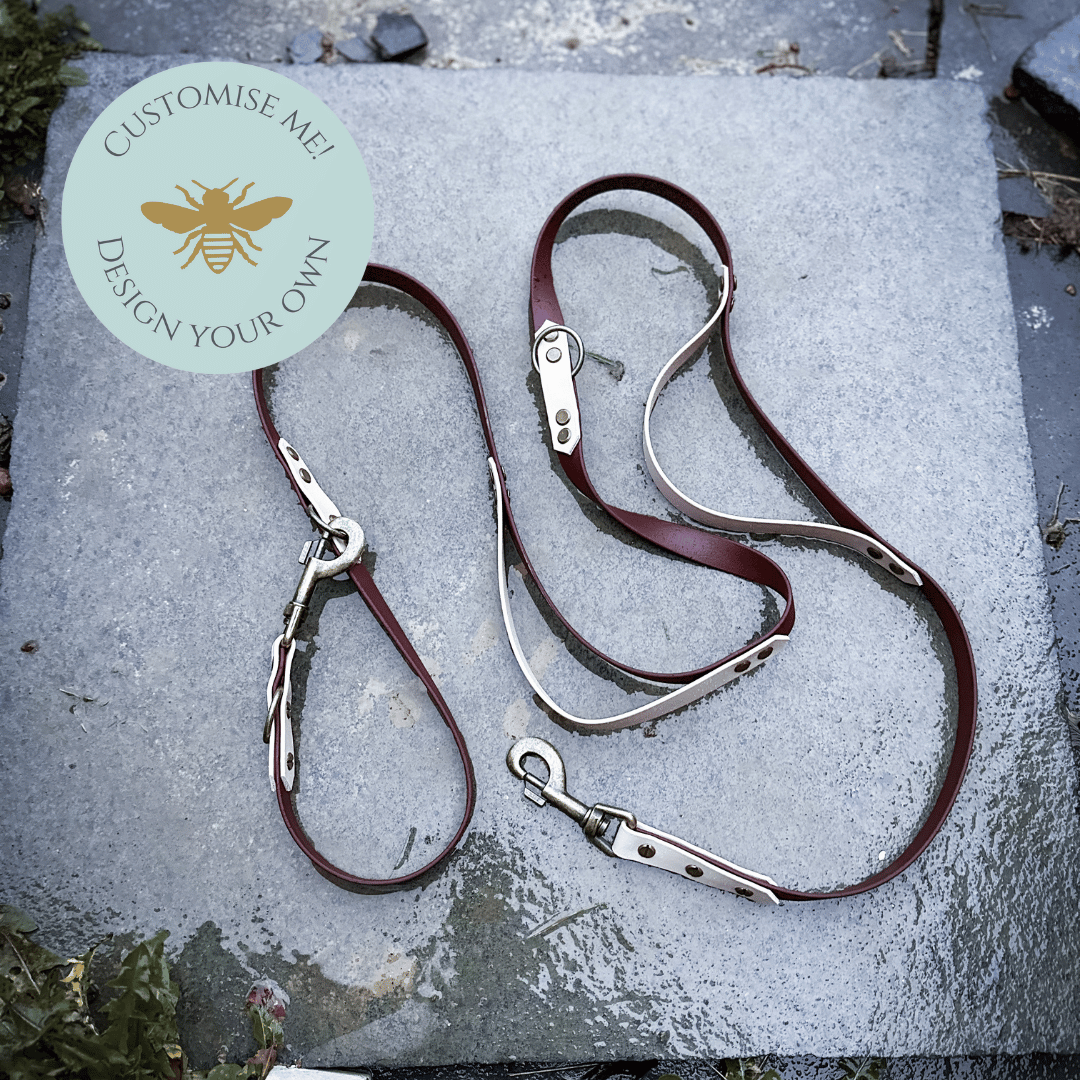 Double Handle Dog Leads
Regular price
Sale price
$49.00 USD
Unit price
per
Sale
Sold out
Share
View full details